i recently bought myself a Canon Powershot G7 and i'm really pleased with it. great camera with the retro looks of an old analog cam.
it handles macro shots really good, i was playing around with it for hours and made a bunch of nice pics which i posted in this gallery.
i also bought the WP-DC11 marine kit.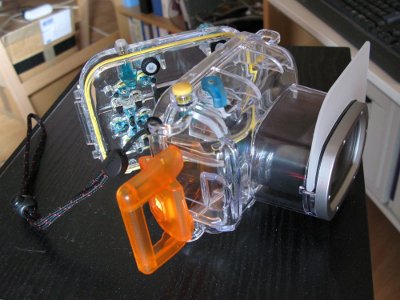 which is loads of fun. we tested it at a friends pool party and made tons of fun pictures (this example doesn't have the best colors but you get the point)

for anybody that doesn't want to buy a single-lens reflex (SLR) camera this is one that gets pretty damn close to it!